Doctor & Staff
Meet the experienced and friendly doctors and staff who make Eyes on Main the leading provider of vision care products and services in Bozeman.
---
Dr. Jeff Squire, OD
Dr. Jeff Squire has been in practice for over 25 years. He and his family, wife Lilly and sons Jeffrey and Jordan, relocated to Bozeman in 1998 after ten years of practice in his hometown of Las Vegas. Primary Eyecare PLLC was formed in December 2005, and in the Fall of 2008, "Eyes on Main" was opened to offer a more convenient location.
Dr. Squire graduated from the Southern College of Optometry located in Memphis in 1988. His professional interests include working with children, sports vision, primary eyecare and contact lenses. In his free time, Dr. Squire enjoys spending time outdoors hunting, and working with his dogs in preparation for field trials.
---
Dr. Kelsey Sykes, OD
New to Bozeman in 2020, Mississippi native Dr. Kelsey Sykes, and her husband Jonathan, are excited to call Montana home. She graduated from Inter American University School of Optometry in Puerto Rico in 2019. After a few short months working in Mississippi, the mountains and adventures of Montana were calling!
Dr. Sykes' professional goals are to make each patient informed about their eye health and vision in a comfortable and relaxing clinical setting. She can not wait to meet y'all!
---
Kayla Orton
Office Manager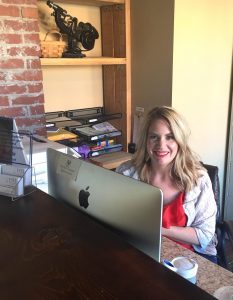 Kayla joined Eyes on Main in 2012 as part of our front office team. Since then, she has taken on a wide variety of tasks including scheduling, pretesting, and contact lens training. Kayla is a Montana native, originally from the Lewistown area. Kayla graduated from Montana State University in 2010 with a degree in Psychology. In her free time, she enjoys biking around town with her husband, Matt, and spending time with friends and family.
When you walk in the doors at Eyes on Main, Kayla will be there to give you a warm welcome and make sure your experience with us is a great one!
---
Kirsten Hamner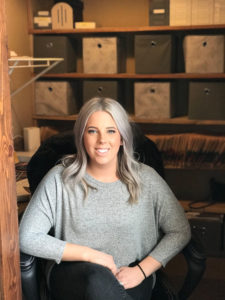 A.B.O Certified Optician
Billing Coordinator
Front Office
Kirsten joined Eyes on Main in 2014, but has been in the industry since 2010. She originally started with us as an optician, but has since taken on many additional responsibilities. Kirsten assists Kayla up front with scheduling and pretesting, and also handles all our billing. You may even see her helping out with glasses in the dispensary! Kirsten loves unique and funky fashion and enjoys helping patients find a style that best compliments their individuality.
Born and raised in Bozeman, Kirsten is a true Montana native. Although she is not a fan of snow, she loves getting outdoors in the summer and fall. When she's not at work, you are sure to find her out and about with her husband, Tom, and their three dogs, Lola, Sophie and Moose.
---
Nicole Campbell
A.B.O. Certified Optician
Optical Manager
Nicole joined Eyes on Main in 2015, but has been an optician since 2012. Her friendly and positive attitude make her a pleasure to work with. She loves conversing with patients and helping them find the perfect pair of eyeglasses. If there is down time, you can always find her reading up on the latest trends and technologies of the optical world.
Born in Seattle, Washington, Nicole moved to Emigrant, Montana at the age of 6 where she lived until 2004 when she moved over to Bozeman.  Nicole is an avid reader, and loves to take a good book outside in summer and soak up some rays.  She enjoys cooking and spending time with her other half, Kevin, and her family; especially her 2 nephews, Cooper and Tyler.
---
Sarah Wilverding
Optician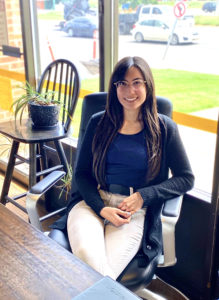 Sarah joined Eyes on Main in January 2019 as an optician. 
On top of taking care of your optical needs, you may also see her up front helping out with scheduling, pretesting and contact lens training. She loves to lend a helping hand where ever she can, and you will always find her with a warm smile and friendly attitude!
Growing up in a military family, Sarah has lived in multiple locations, but has been in Bozeman since 2011 and has fallen in love with it.  In her spare time, you can find her painting, baking, and running around town, or adventuring outside, with her husband, Caylob, and their families.
---
---